'Abu-Ghazaleh for Technologies' Announces the Release of Two New Editions of its Smart Devices 
Special to TAG-IT News Agency
AMMAN – Talal Abu-Ghazaleh for Technologies (TAGTech) announced the launch of two new edition of TAGTech smart devices including (TAG-TAB II) tablet and (TAGITOP-UNI) laptop with higher-quality specifications, and still at competitive and affordable prices to keep pace with the latest advancements in the production of electronic devices in the world.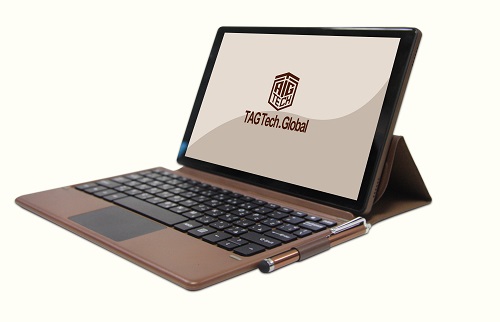 The new TAGITOP-UNI devices come with a 14 inch full HD with Intel® HD Graphics 5500 card. It comes with an Intel® Core i3 5005U processor, 8 GB RAM with two different types of storage (128 GB SSD and 500 GB HDD).

Meanwhile, the new TAG-TAB II tablet comes with a 10.1" HD display with 1200*1900 pixels. TAG-TAB II also comes with Octa Core processor(1.2 GHz & 1.6 GHz frequencies) and 4 GB RAM, 64 GB storage capacity. It also comes with 5 MP front camera and a flash rear camera with 13 MP with dual SIM card slots with 2G, 3G, 4G, and Mobile Calling in addition to Bluetooth and GPS system.

TAGTech, a member of Talal Abu-Ghazaleh Global (TAG.Global), offers its smart devices at its own showrooms in Shmeisani at the Talal Abu-Ghazaleh General Building and at the Talal Abu-Ghazaleh Innovation University (TAGUCI) building on Makkah Street, in addition to a large network of retailers inside and outside Jordan.

For further information, please visit: tagtech.global