'Abu-Ghazaleh for Technologies' Demonstrates Strong Competitiveness, Wins Several Regional and Local Tenders
Special to TAG-IT News Agency
AMMAN – Talal Abu-Ghazaleh for Technologies (TAGTech) demonstrated strong technological competitiveness by expanding the supply ofits electronic devices, that are characterized by their high specifications and affordable prices, in several Arab and regional countries. As a result TAGTeck qualified itself to win several tenders in these countries.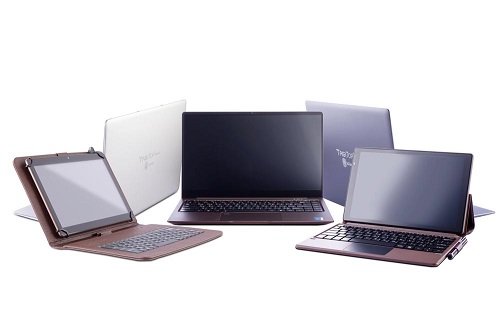 By winning different bids, TAGTech has furnished a number of institutions and enterprises with its smart devices including laptops and tablets.

TAGTech's winning tenders included government and private sectors, in addition to Arab and international entities in Jordan, Lebanon and the United Arab Emirates (UAE). TAGTech's efforts in providing its electronic devices in a long list of countries is an integral part of its mission to disseminate knowledge in the Arab region.

TAGTech offers its smart devices including laptops and tablets for those who wish to purchase modern electronic devices through Talal Abu-Ghazaleh Global (TAG.Global) offices worldwide, along with its network of authorized retailers and agents.

For this purpose, TAGTech affirms that it will continue to expand the manufacturing of its smart devices with the aim of serving the knowledge world and keeping pace with the latest advancements in technology.
TAGTech has recently announced the release of two new modern devices including TAG-Phone, a smart mobile and TAG-TAB Kids, the first Arab tablet for kids; raising the number of TAGTech series of devices to 15.

To keep moving forward, TAGTech offers its smart devices with competitive prices supported by Talal Abu-Ghazaleh Foundation (TAG-Foundation); a non-profit organization for promoting sustainable development that is funded by TAG.Global to implement its corporate community services globally and in the Arab region in particular.
For further information, please visit the website: tagtech.global