'Abu-Ghazaleh for Technologies' Offers its Devices in Seven African Countries through WEBSS
Special to TAG-IT News Agency
CAPE TOWN, South Africa – Talal Abu-Ghazaleh for Technologies (TAGTech), a member of Talal Abu-Ghazaleh Global (TAG.Global), signed a cooperation agreement with WEBSS, one of the largest distribution companies in South Africa, to distribute and facilitate the purchase of TAGTech electronic devices in South Africa.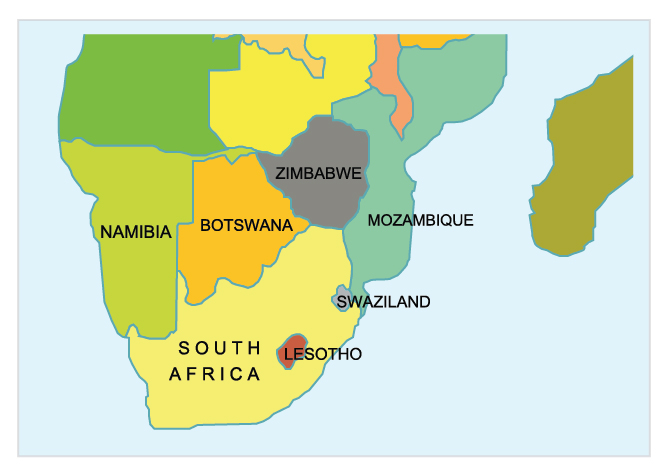 According to the agreement, WEBBS will become the authorized agent for TAGTech smart electronic devices in seven African countries including (South Africa, Namibia, Botswana, Zimbabwe, Mozambique, Lesotho and Swaziland).

This cooperation comes as a part of TAGTech's efforts in marketing its electronic devices, including laptops and tablets, characterized by their high-specs and competitive and affordable prices- now in Africa.

According to the agreement, WEBSS will make available TAGTech devices throughout the seven African countries for those who wish to purchase modern electronic devices including TAGITOP-Multi, TAGITOP-Plus, TAGITOP-Uni and TAGITOP-Pro) laptops, in addition to (TAG-DC and TAG-TABII) tablets.

During the virtual signing ceremony, HE Dr. Talal Abu-Ghazaleh, founder and chairman of TAG.Global, announced that TAGTech is launching the first Arab smartphone with high-specs and affordable prices (TAG-Phone) to become the latest edition to the smartphone international market, noting that TAGTech has started manufacturing laptops and tablets since 2018.

The new TAG-Phone device comes with 6.217inch HD screen, 6 GB RAM and 64 GB Storage and 8 MP Front Camera and 16 MP Rear Camera with Deputy Camera 0.3 MP with Flash LED. TAG-Phone also comes with Dual Nano SIM card slots, in addition to OS Android 10.0 with Google Certification (GMS Approval) and fast Charging Port.

Dr. Abu-Ghazaleh added that TAGTech has recently announced the launch of the first Arab tablet for kids (TAG-TAB Kids), in accordance with the highest international standards at competitive prices being subsidized by Talal Abu-Ghazaleh Foundation (TAG-Foundation). The new TAG-TAB Kids is characterized by its 340g lightweight, 2GB RAM and 32 GB Storage in addition to 2 MP Front Camera and 8 MP Rear Camera and protection cover. It will be available in the markets next November.

For further information, please visit: tagtech.global