'Abu-Ghazaleh for Technologies' Offers its Products in Bahrain through 'Electronic Village'
Special to TAG-IT News Agency
Manama – Talal Abu-Ghazaleh for Technologies (TAGTech), a member of Talal Abu-Ghazaleh Global (TAG.Global), signed a cooperation agreement with Electronic Village to distribute and facilitate the purchase of TAGTech electronic devices in the Kingdom of Bahrain.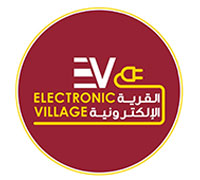 The cooperation agreement aims at offering TAGTech electronic devices in their showroom in West Riffa. Signing the agreement comes as part of TAGTech's efforts in marketing its electronic devices including laptops and tablets known for their high-specs and competitive and affordable prices for all.

According to the agreement, Electronic Village will make TAGTech devices available throughout the Kingdom of Bahrain for those who wish to purchase modern electronic devices including TAGITOP-Multi, TAGITOP-Plus, TAGITOP-Uni and TAGITOP-Pro) laptops, in addition to (TAG-DC and TAG-TABII) tablets.

For further information, please visit: tagtech.global