'Abu-Ghazaleh for Technologies' Opens its Showroom in Dubai
Special to TAG-IT News Agency
DUBAI, United Arab Emirates – Talal Abu-Ghazaleh Global (TAG.Global) inaugurated a showroom for Talal Abu-Ghazaleh for Technology (TAGTech) products including tablets and laptops at its office in Dubai.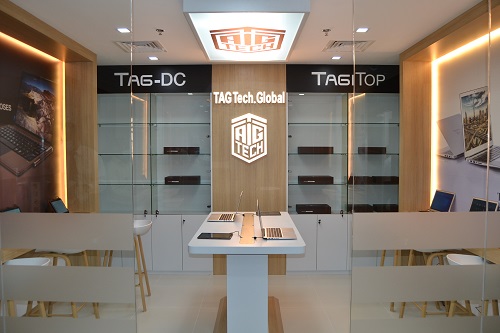 The inauguration of the new showroom indicates TAG.Global's continued commitment to facilitate the purchase of TAGTech electronic devices and the continued expansion in the Arab region, regarding the devices designed and manufactured by TAGTech with high-specs and competitive prices.

The Showroom, located at Oud Maitha Area at the Gulf Towers Building, on the 7th Floor from Entrance No. 2, displays all TAGTech smart devices including the new high-specs editions (TAG-TAB II) tablet and (TAGITOP-UNI) laptop.

In the meantime, TAGTech devices are available at TAG.Global's showrooms and through its e-store: www.TAGTechstore.com to enable its clients to purchase the smart products using all types of credit cards in local and international currencies, or by paying cash on delivery in the UAE or through PayPal, a worldwide online payments system, in US dollar.

TAGTech products come with high-specs that match international specifications and key new features that include ultra-accurate screens, wide storage capacity processor with high speed and efficiency, at competitive prices in view of their support by Talal Abu-Ghazaleh Foundation (TAG-Foundation), a non-profit organization for promoting Sustainable Development.