'Abu-Ghazaleh for Technologies' Opens New Branch in Dubai
Special to TAG-IT News Agency
DUBAI, United Arab Emirates – Talal Abu-Ghazaleh for Technologies (TAGTech), a member of Talal Abu-Ghazaleh Global (TAG.Global), announced the launch of a new branch in Dubai to facilitate the process of marketing TAGTech's electronic devices in the Gulf region.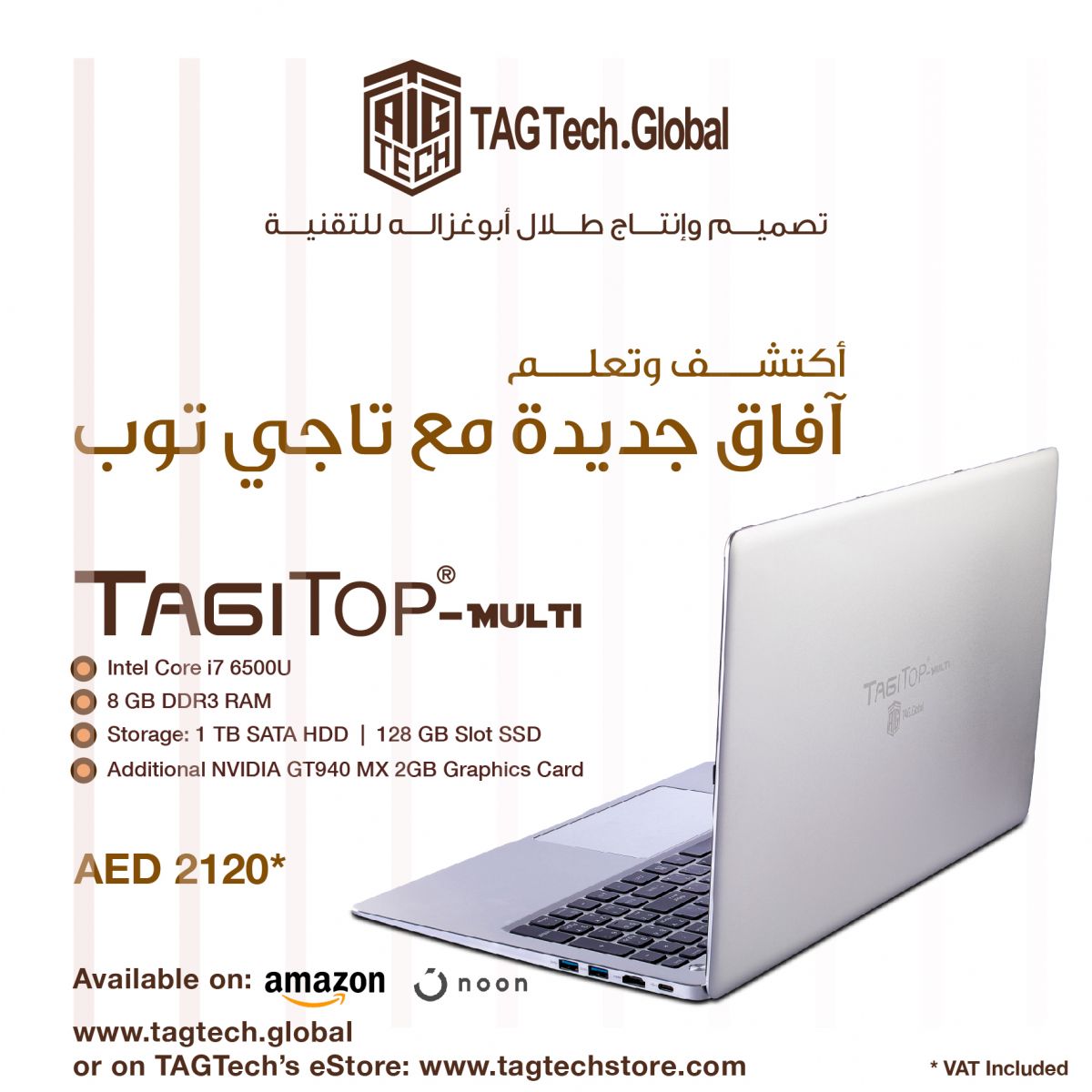 Vice-Chair of TAG.Global Management Board, Mr. Motasem Abu-Ghazaleh, stated that the launch of the Dubai-based branch crystallizes TAG.Global's approach in facilitating the purchase of TAGTech's electronic devices characterized by their high-specs and competitive prices.

He also pointed out that TAGTech's key policy, since its establishment last August has been founded on to continue expansion in the Arab region by opening new showrooms, increasing its retail points of sale, providing its services through the company's online stores as well as within local and global platforms. That is in addition to expanding its distribution agreements with major specialized technology companies in selling smart and technological devices.

TAGTech also provides its smart products for those who wish to purchase them through several other platforms including Amazon, TAGTech and TAG.Global websites and social media platforms, in addition to directly contacting its large network of retailers to be delivered through Aramex.

It is worth mentioning that TAGTech products come with high-specs that match international specifications and key new features that include ultra-accurate screens, wide storage capacity processor with high speed and efficiency, at competitive prices in view of their support by Talal Abu-Ghazaleh Foundation (TAG-Foundation), a non-profit organization for promoting Sustainable Development.

For more information about TAGTech's smart devices, please visit the following website: www.tagtechstore.com