Abu-Ghazaleh Launches 'TAG for Digital Transformation' Tailored for a Challenging Digital Era
Special to TAG-IT News Agency
AMMAN- HE Dr. Talal Abu-Ghazaleh announced the establishment of a new entity that aims to utilize latest technologies to serve the digital transformation of businesses with ease and minimal investment as part of Talal Abu-Ghazaleh Global's growth strategies for a digital world.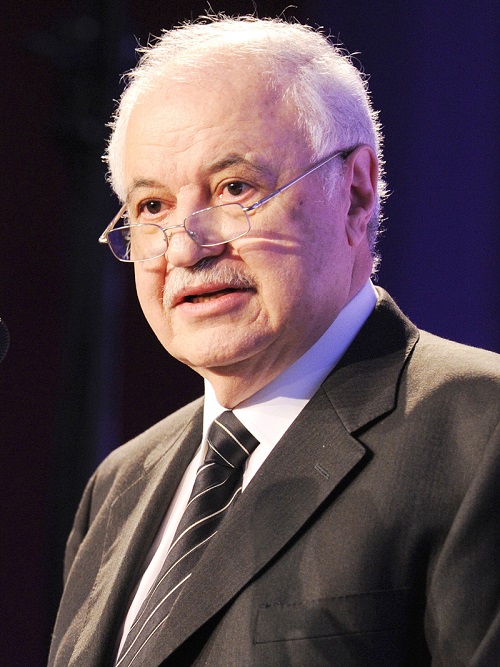 The "Talal Abu-Ghazaleh for Digital Transformation" objectives are centered around digital transformation strategies, which include enhancing security, creating new business processes, culture, and ultimate customers' experiences to meet changing business and market requirements.
"There is no doubt that today's businesses care more about results and growth, two aspects that digital transformation is able to deliver by creating new experiences and procedures.TAG for Digital Transformation will create the core for all businesses to start embracing the latest technology in orderto face the challenges at hand," Dr. Abu-Ghazaleh who led the United Nations Information and Communication Technologies Task Force (UN ICT), said.
"The new entity, managed by Engr. Tareq Shahwan, an industry veteran and expert in the electronics engineering and information technology fields for more than 20 years, will work on improving operational processes and building more efficient business models at Talal Abu-Ghazaleh Global (TAG-Global) in order to provide our global clients with a rich portfolio of digital transformation consulting services," he added.
Dr. Abu-Ghazaleh has been calling on all governments and businesses to adoptdigital transformationsimply because the world is "increasingly becoming more digital," as the current COVID-19 crisis forced businesses and governments to go online worldwide.
"Our strategy survived the current challenges simply because we were ready and we even expected that the demand for digital devices will increase as more people are staying home; TAGTech company was the answer by producing high-level laptops, tablets and even smartphones with affordable process for all to take advantage of the high-tech we used in our products. Digital transformation will keep happening without any doubt," Dr. Abu-Ghazaleh affirmed.
The success of TAGTech by using innovative strategies, products, processes and experiences created positive results in the times of challenges.
According to Dr. Abu-Ghazaleh, every business around the world must consider becoming a digital business. "The need to have everything digital increases day by day and growth will be the result of adopting new technologies and we are here to help."
TAG for Digital Transformation will have an experienced global team to engineer the strategy related to digital transformation providing advice and consultation to all businesses. It will also continue in reshaping TAG.Global to become a model of a digitally empowered organization globally.