Abu-Ghazaleh: Success is a Path, not an Option 
Special to TAG-IT News Agency
AMMAN - In a new episode of his RT, TV weekly program (The World to Where?)economic expert and Arab businessman, Dr. Talal Abu-Ghazaleh, founder and chairman of Talal Abu-Ghazaleh Global (TAG.Global), affirmed that success has different criteria, different factors and different ways. Its achievement relies on key tools, as we learn from global successes and how they have been attained.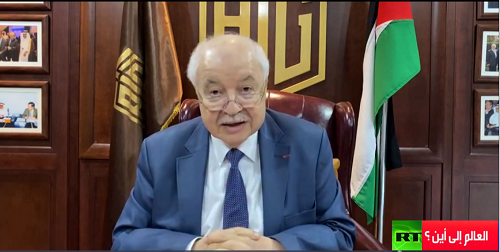 Dr. Abu-Ghazaleh gave some guiding advice to the youth to help them to achieve success and happiness in their lives, saying that 'happiness is a decision', while obstacles and sufferings can serve as blessings and an opportunities, once we know how to react to them.

Addressing young men and women, Dr. Abu-Ghazaleh stated that hard work and excellence are the most important tools and components of success. He advised against submitting to the belief that rest is beneficial to health. "On the contrary", he said, "work is beneficial to good health according to what some research studies indicated and proved". "Excellence is the humans' superiority over themselves. At the same time, we have to be optimistic; as optimists are the ones who shape the future," he added.

Furthermore, Dr. Abu-Ghazaleh addressed the importance of continuous learning as another certain path for success saying that: "With a rapidly-evolving world, new data emerge while older ones disappear. Therefore, our minds should be constantly nourished with all that is new in order to succeed."

Dr. Abu-Ghazaleh indicated that on the path to success, there would be many enemies, competitors and opponents. Nevertheless, their existence is always usefulas a success factor because it makes us more careful not to make mistakes.

During his speech, Dr. Abu-Ghazaleh warned against imitating success, saying that a better alternative is to be creative and to make your own success by acquiring new skills and capacities that distinguish innovators.