Abu-Ghazaleh Wins OSCAR 'Most Prominent Arab Scientific Personality of the Year 2020' Education Award
Special to TAG-IT News Agency
AMMAN – HE Dr. Talal Abu-Ghazaleh, founder and chairman of Talal Abu-Ghazaleh Global (TAG.Global), won the OSCAR Education Award as "The Most Prominent Arab Scientific Personality for 2020". The award contest was organized by the Human Development Training Center (HDTC) in Dubai, the UAE.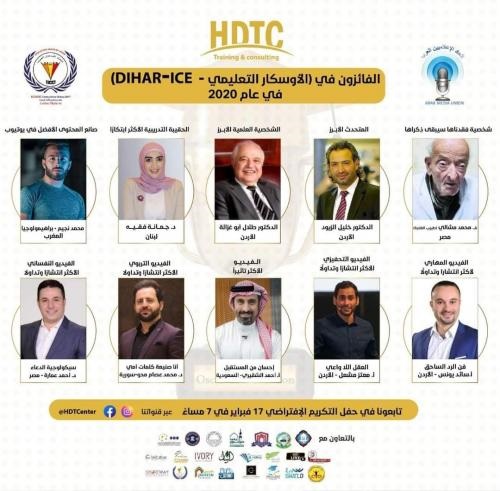 The selection of winners was based on a six-day survey conducted by the Center, where Dr. Abu-Ghazaleh received the highest number of votes of more than quarter of a million voting participants from 70 countries .
The Center announced that the winners will be virtually honored on February 17, 2021, in a ceremony that gathers a host of high-ranking personalities.
The voting targeted four categories; the Most Popular Speaker in 2020, the Most Widely Circulated and Influential Videos, the Most Effective Educational Toolkit and a Personality who will be Remembered.
It is worth mentioning that the Human Development Training Center in Dubai, started its training activities in 2013, covering many countries around the world including the United Arab Emirates (UAE), the Kingdom of Saudi Arabia (KSA), Egypt, Turkey, Malaysia, Korea, Singapore, Spain, Germany, the UK, Italy and France. It aims at developing the professional training system in accordance with global quality standards, as well as providing services and training solutions to develop human resources in conformity with current and future needs of companies and organizations.