'Abu-Ghazaleh for Technologies' Launches its Special Customer Service Center in Jordan
Special to TAG-IT News Agency
AMMAN – Talal Abu-Ghazaleh for Technologies (TAGTech), a member of Talal Abu-Ghazaleh Global (TAG.Global), established a special Customer Services Center in Jordan, in view of its services and retailers expansion as well as the increasing number of its customers in Jordan and worldwide.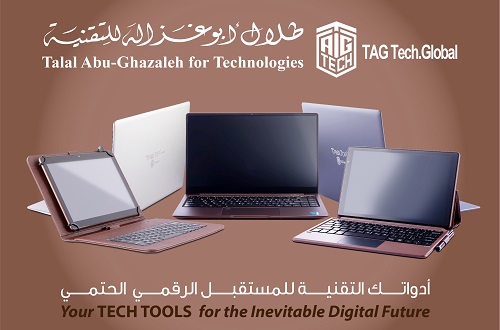 TAGTech Customer Service Center strives to meet its customers' needs, to improve the level of services provided to them andto interact with them to maintain their trust and loyalty.
TAGTech International Marketing Executive Director, Mr. Ramez Quneibi, stated that TAGTech Customer Service Center aims at establishing a focal point between TAGTech and its customers, and to meet the increased demand for TAGTech electronic devices.
He also added that the establishment of the Center came in conjunction with the launch of a special a customer loyalty program that rewards customers by valuable gifts from TAGTech products based on how many points they collect as a result of their TAGTech products purchases.
The TAGTech Customer Service Center allows customers to contact and inquire about TAGTech electronic products as well as to order and benefit from the several available services, including sales, maintenance and after-sales services. In addition, it opens the door to receive customer's suggestions, complaints and others by contacting this phone number: 065100250
TAGTech website has been updated to allow customers to purchase and pay online, in addition, a team of qualified employees has been formed to follow up on all received inquiries and suggestions via phone, website and social media platforms.
Talal Abu-Ghazaleh for Technologies (TAGTech) has started manufacturing electronic devices in China which reached 15 devices of TAGTech series including laptops and tablets, smartphone (TAG-Phone) offered in more than 50-locations worldwide.
For further information about TAGTech, please visit: www.tagtech.global